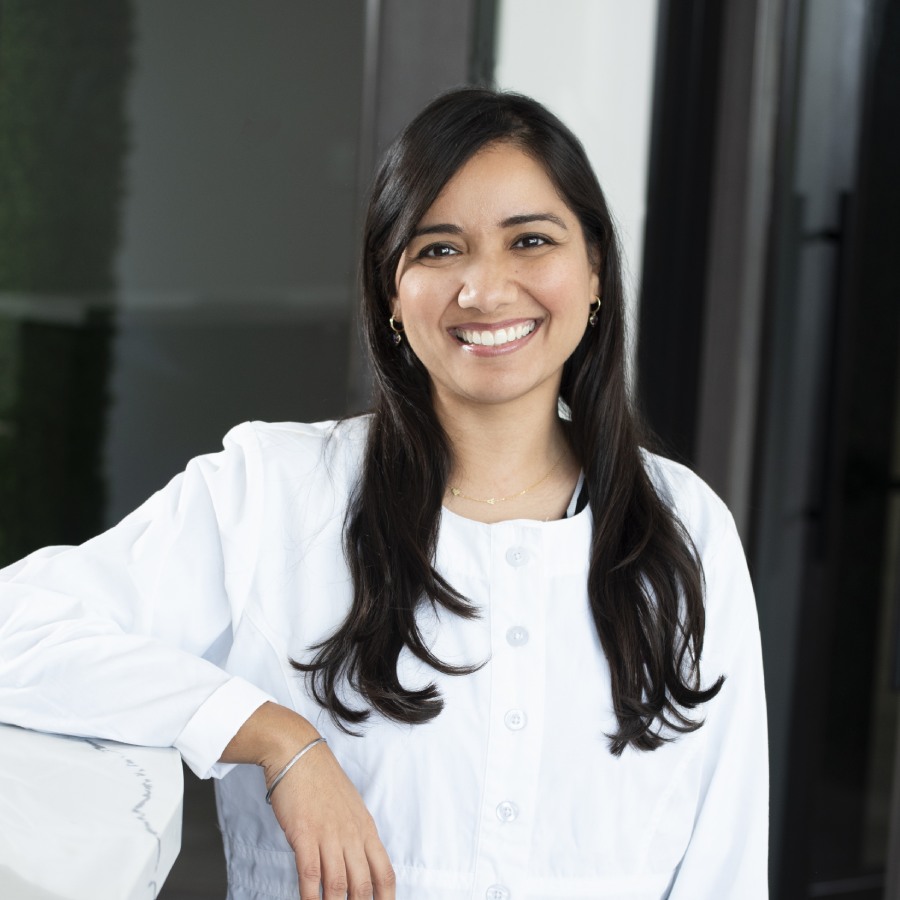 Meet Mohni Malik, DMD
Dr. Mohni Malik has practiced as an orthodontist in the Houston area for over 10 years and originally got into orthodontics because she wanted to help others love their smiles.
Dr. Malik is so proud to have helped hundreds of patients improve their confidence and feel better about their smiles and themselves.
Education
Bachelors of Science in Nutrition – University of Florida (combined 7-year program)
Doctorate of Dental Medicine – University of Florida (combined 7-year program)
Residency in Orthodontics – Louisiana State University
Though I was born and raised in Florida, I moved to Houston after my orthodontic residency to practice as an associate—and because my husband works in the oil and gas industry. For the past 10 years, my family has grown—and after a few detours—we've settled in and are so happy to call the Houston area home!
Speaking of family, you may be wondering what "Amaya" means. I named my practice after my two children. After becoming a mommy (yes, I still haven't accepted being called "Mom" yet) in 2012, and again in 2015, my whole life changed.
Now, my kids are the most important people in my life (sorry Hubby!). I even named my practice after them!
Every time I come to work at Amaya Orthodontics, I'm reminded why I work so hard and what's really important in life. This also inspires me every day to ensure that you and your kids receive the same level of care and attention that I would want for MY children.
I hope that you will find Amaya Orthodontics a place of comfort and confidence. I hope to build a relationship with you and your families as we work together to transform your smile!
Thank you for taking the time to read about my story and my vision. Please do not hesitate to email me directly at [email protected] if you have any questions.